SecurDynamics is a semi-managed secure linux hosting company. We set ourselves apart by providing continuously updated and secure quality server platforms located in "real" server farms for our clients. We offer superb friendly email/ticket support 24hrs a day. Our servers are housed in world class data-centers in Las Angles, CA (LAX) and Portland, OR (PDX) which both host two commercial power supplies and multiple redundant fiber backbones ensuring your web sites stay up.
Currently we are working on an additional data-center implementation in Vienna, VA (DCA) to offer geographic load balancing and geo-packet prioritizing. We monitor the security and performance of our servers 24/7 to ensure your sites and data is protected.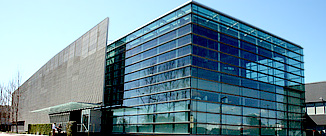 SecurDynamics is owned and operated by individuals that posses over 40 yrs of combined technical engineering experience for various complex hosting providers, fortune 500 companies as well as top government agencies. Versed in all facets of network security and server hardening its clear the tempo throughout our company is one of fanatic security. You can trust that with SecurDynamics your websites and private data will be in great hands.
We carry ourselves on quality and we pride ourselves on service..